Outlook File Conversion Tool – A Package Tool For PST Data Conversion
With the help of Outlook Conversion tool, users are given the privilege of converting Personal Storage data into other file formats for a wider accessibility of the Outlook format data. The application is built with the capability of letting users transfer unlimited number of PST file data from their Outlook account to other email or text format files offered by the software. The security of your PST data is ensured with guarantee as the software is built with the kind of techniques that offer users with assurance of keeping their data secure and safe throughout the conversion procedure.By the using of Outlook conversion program users will save their PST data in multiple non-PST file format in a effortless way. A quick view at the software capabilities can be taken below:
Secure PST to MSG, EML and etc file formats possible.
Easily operable software solution for Outlook conversions.
No technical inputs are compromised in the making.
Even the metadata of the PST file is kept sustained throughout.
Allows to convert bulk PST data to non-PST files format with multple options.
Outlook Conversion — Here Demands Are Accomplished

This segment will let you get familiarized with some of the major set of attributes featured within our technologically structured Outlook Conversion application.
Outlook Email Conversion – With our skillfully innovated and designed application, you can convert Outlook PST to EML, as well as MSG which are the single file formats of Outlook Express and MS Outlook respectively. Meanwhile, if you convert multiple Outlook PST items to MSG you can use the data as a single file of Outlook but EML file can be used on clients like, Thunderbird, Windows Live Mail, etc.
Convert Outlook PST to Text – Conversion of Personal Storage Table data into text format of files like HTML, TXT, MHT, and RTF is possible to be executed with the help of our extremely efficient application made for the conversion of Outlook PST and Outlook archive to different file formats.
Convert Outlook PST to vCard – Simply converting the contacts of your respective Outlook client profile is possible with the help of our Outlook Conversion application which offers users with the ability of switching PST contacts (Address Book) to VCF (vCard) file format because VCF contacts format is use widely ranges. Being a highly versatile and mobile file, via vCard file you can access your PST contacts over varied number of platforms.
Inclusive Data Conversion – All inclusive data is possible to be converted from Outlook PST format to any of the desired file formats from the list offered by the software. Your emails, contacts, calendars, to do list, email attachments, meta-content, tasks, etc is successfully included while conversion is carried out by our Outlook Conversion tool.
Distinctive MS Outlook Converter – This application is designed with such an accuracy and preciseness that the users can easily connect each PST mail folder to its respective folder when being transferred to another file format. This distinctive conversion serving capability lets you convert the Inbox data to Inbox folder, Drafts to Drafts, and so on without any inaccuracy or complication experienced.
Retentive And Well Supported – The program keeps the metadata and other integral data of the emails maintained and retained throughout the procedure of conversion without any sort of complications. And the tool is even well supportive towards all versions of Windows operating system to offer a smooth functioning irrespective of the edition of the Windows OS being used by the respective user as well as works with all Microsoft Outlook versions like 2010, 2007, 2003, 2002 and etc..
Free Illustration & Licensed Editions for Tool
Outlook Conversion Illustrated – With the help of the trial version of Outlook converter product you can preview the procedure of conversion being used by the tool for converting PST data that too, absolutely for free. The demo version lets you transfer just 15 files of the selected PST to the desired file format for free in few span of time.
Own A Licensed Conversions – Meanwhile, using the licensed version of Outlook Conversion application will let you break free from all the limitations imposed by the trial version at an absolutely pocket friendly price range which can be afforded by anyone. With the help of full version users will convert numerous small and large sized PST file with complete details in multiple non-PST types.
PST File Conversion Formats
Customer Satisfaction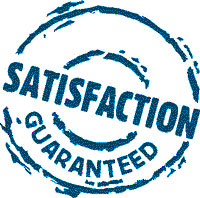 Awards